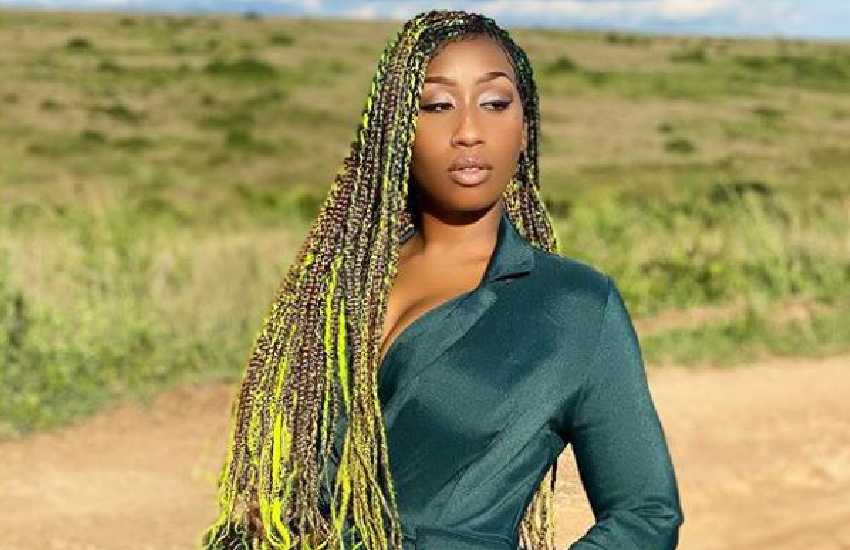 After dropping her third studio project Afreaka, singer Victoria Kimani has been on an intense press-run promoting the album.
In a one-on-one with international music journalist Ivie Anie, she unmasked that her hairline brand, Kimani Braids, is not doing so well in the local market.
"The colourful pieces are not popping like I thought they would. Girls here like neutral colours more than bright ones," she revealed.
The enterprising musician has had a bittersweet relationship with Kenya as she has continually voiced her struggles with the lack of support for local acts.
Read Also: I will not marry a broke man- singer Victoria Kimani
This not only reflects in the music, as her business ventures seem to be feeling the same effect.
"If you go to certain places with blue hair, for example, they can mistake you for selling something else that's not music," she said.
Elsewhere… Alliwah drops new track
Veteran gospel artiste and thespian Alliwah aka #ThePalaceBoy dropped a new track, called Subira, yesterday.
The seasoned gospel musician, who is better known as the prosecutor in Vioja Mahakamani, released the song off his yet-to-be-released fourth album.
Read Also: Girls and boys stay woke! Victoria Kimani on why she hates Valentine's Day
The gospel song is a call for patience as a virtue especially during this time of the pandemic, that we pray and know no matter what we are going through we should look on to God and know He is with us.
Alliwah is an experienced and director/ producer of Theatrix Arts Ensemble. He has released other recordings such as Tukuza, Ngoja, Never Let You Down and Halle Halle.
Victoria Kimani
Ivie Anie
Pulse