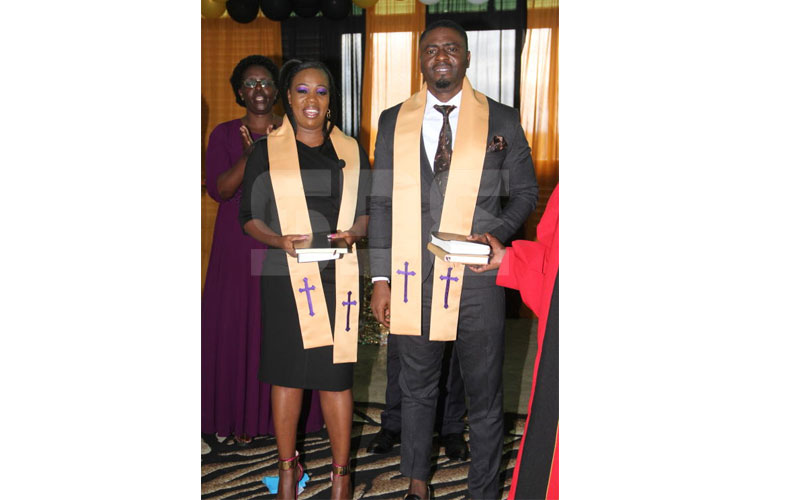 Gospel singer Ruth Matete was recently given a go-ahead by her late husband's family to bury him in Kenya.
In the letter addressed to the Nigerian embassy dated April 29, John Apewajowe's family requested that his corpse be handed over to his widow Ruth for burial adding that they had no dispute over the autopsy reports conducted.
"With regards to the death of our son, John Apewajoye, we request that the corpse should be buried by his Kenyan wife without further delay for his soul to be at peace. All autopsy results duly accepted," the letter read in part.
Matete through her lawyer Robert Odanga, however, accused the Nigerian embassy of wrongfully barring her from picking her late husband's remains for burial despite his family's request.
READ ALSO: Post-mortem on Ruth Matete's hubby postponed as she's interrogated again
"Even after conducting the autopsy with four independent pathologists present, the embassy has curtailed our effort to remove John's body for burial. The family in Nigeria have even written to them (the Nigerian embassy), requesting the body to be released, but they have refused to release it," he said.
A post-mortem conducted on the late Apewejoye indicated that the pastor succumbed to complications as a result of burns sustained after a gas exploded at their house in Great Wall Estate in Athi River, Machakos County.
Contrary to earlier claims of foul play brought forward by Apewajowe's manager and friend, the autopsy results clarified that Apewejoye did not have injury marks on his body.
READ ALSO: Ruth Matete's hubby overwhelmed during ordination
"We shall strongly communicate to the Nigerian embassy and strongly oppose the decision to hold the body at KNH. The embassy was duly informed to present a pathologist but it opted not to. It is therefore extremely unfair to withhold the body as my client needs to peacefully rest and mourn."
"We urge every party concerned to objectively look at the facts of this case before judging Ruth. We are satisfied with how the homicide department has handled the investigation and we shall support them in everything they may need," said Ruth's lawyer.
Ruth Matete
John Apewajowe
Ben Cyco