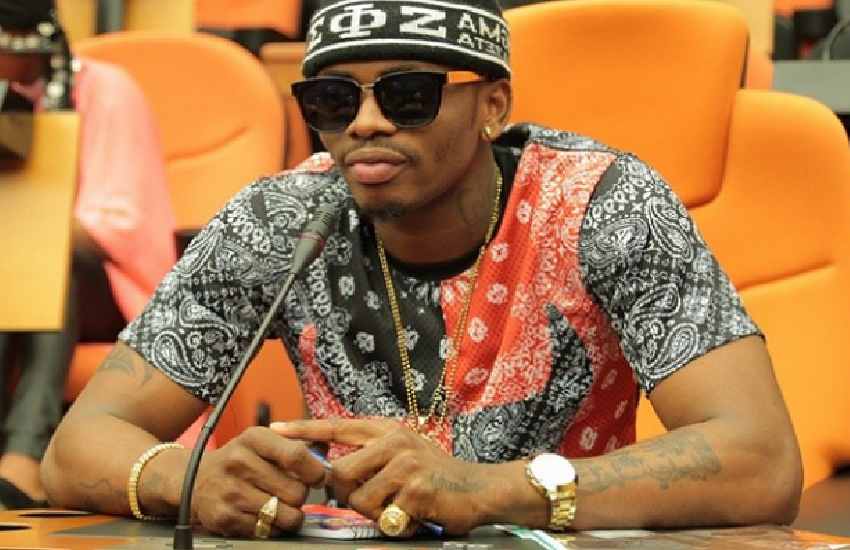 Sanura Sandra Kassim, the mother to Tanzanian singer and Wasafi Classic Baby (WCB) CEO Diamond Platnumz is in cloud nine. This is after her son cumulatively hit 1 billion views on YouTube.
Taking to her Instagram account in celebration, Kassim tooted her son's horn saying the milestone was proof of his star power; a deserving nod to The Boy from Tandale, arguably Bongo Flava's most well-known artist.
"Kwa kweli tunawashukuru sana mashabiki zetu. Nyinyi ndio mmefanikisha hili. Tunawaomba muendelee kutusupport…
"Nyota wa muziki barani Afrika na duniani Simba Diamond Platnumz amezidi kudhirisha ukubwa wake baada ya kufikisha zaidi ya watazamaji bilioni 1 katika channel yake ya YouTube," stated Kassim.
According to Kassim, Platnumz was living true to his Simba moniker backed by his mind-blowing 3.6 million subscribers and reigning supreme as the king of views south of the Sahara, in a career spanning over 10 years.
"Hatua hiyo inamfanya Simba kuwa ni msanii wa kwanza kufikia mafanikio hayo makubwa kusini mwa jangwa la sahara, na kua mmoja kati ya wasanii wachache wenye idadi hiyo ya watazamaji duniani," she added.
Read Also: 'You want me to die in labour'? Diamond's mother to critics
Taking a cue from Billboard that a week ago revealed that Platnumz amassed about 80% of his YouTube views from fans outside of Tanzania, she buttressed his claim to the throne as a world-class star.
"Hakuna shaka juu ya nguvu kubwa ya ushawishi aliyonayo Diamond Platnumz, kwani hata hivi Karibuni mtandao mkubwa wa muziki duniani Billboard ulimtaja Kama mmoja wa wasanii wenye nguvu zaidi katika mtandao wa YouTube duniani," wrote Kassim.
Speaking to Billboard, Kevin Meenan – YouTube music trends manager, disclosed that the singer's innovative spirit on the platform was impressive; a feat to be emulated by artists seeking to break ground globally.
"For every [official] music video he has – and they are very high-production music videos, by the way – he might have anywhere from five to 20 or more song and non-song content videos, that, for instance, could include documentary-style or behind-the-scenes footage," added Meenan.
"You're seeing him lean in and hit those touchpoints where he is engaging his subscriber base, but also converting new subscribers, a number of artists from Africa who have broken globally are really leaning into that strategy – and that's something we recommend all artists do," he urged.
Undeniably talented, the figure as at the time of Billboard's report release stood at an impressive 980 million.
Read Also: Sh15 million debt? Diamond Platnumz sued by former landlord
It is, however, not surprising that he has hit the mark considering that his hit song Hallelujah that featured reggae icons Morgan Heritage garnered over 1 million YouTube views in under 15 hours!
"Platnumz has amassed a mind-blowing 3.6 million subscribers and 980 million views on his channel, about 80% of them from outside of Tanzania. For the measurement period of May 1, 2019, to May 1, 2020, globally, Kenya, drove the most views for Platnumz, followed by Tanzania and the United States,"
Diamond Platnumz
Tanasha Donna
Zari Hassan